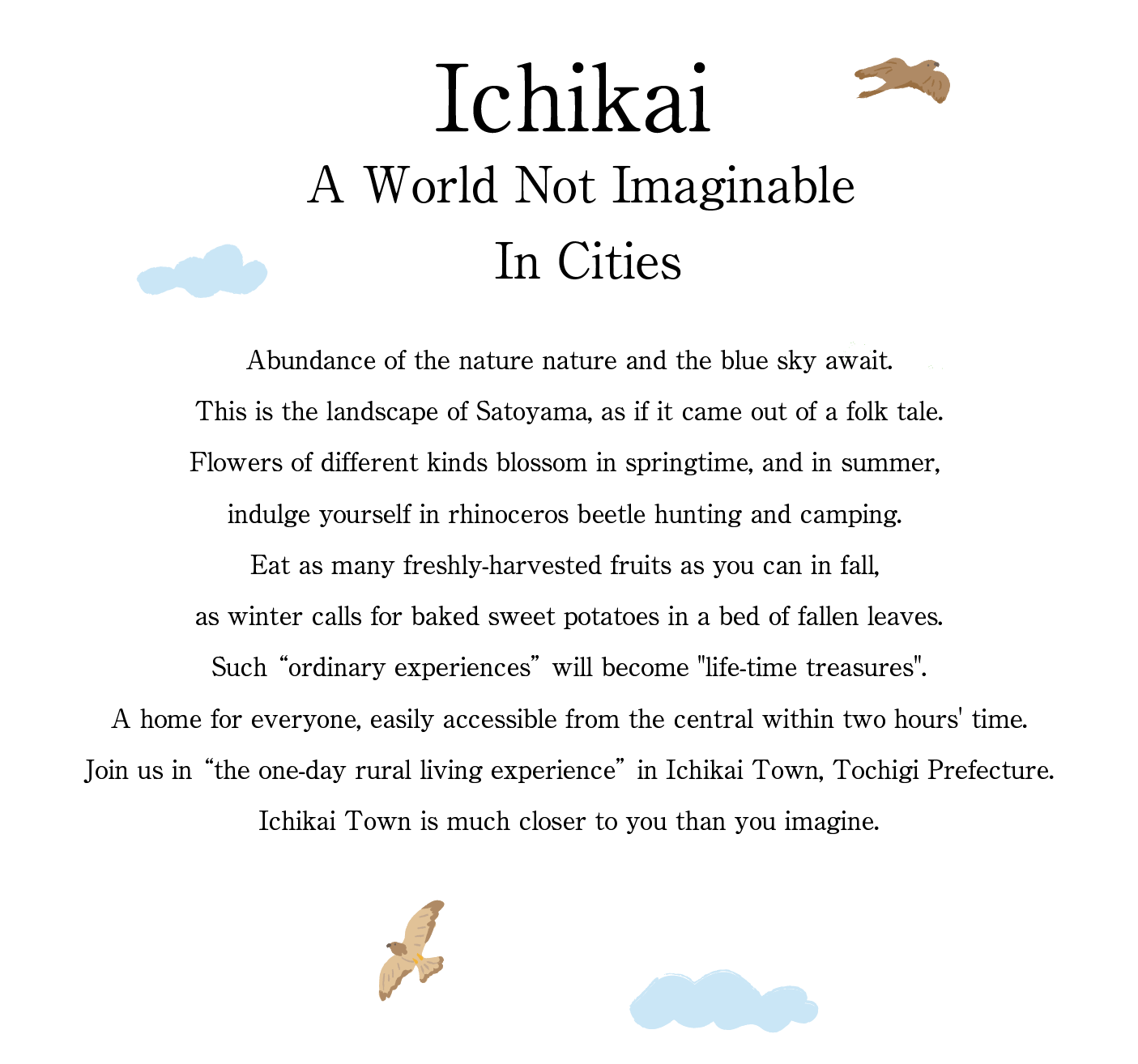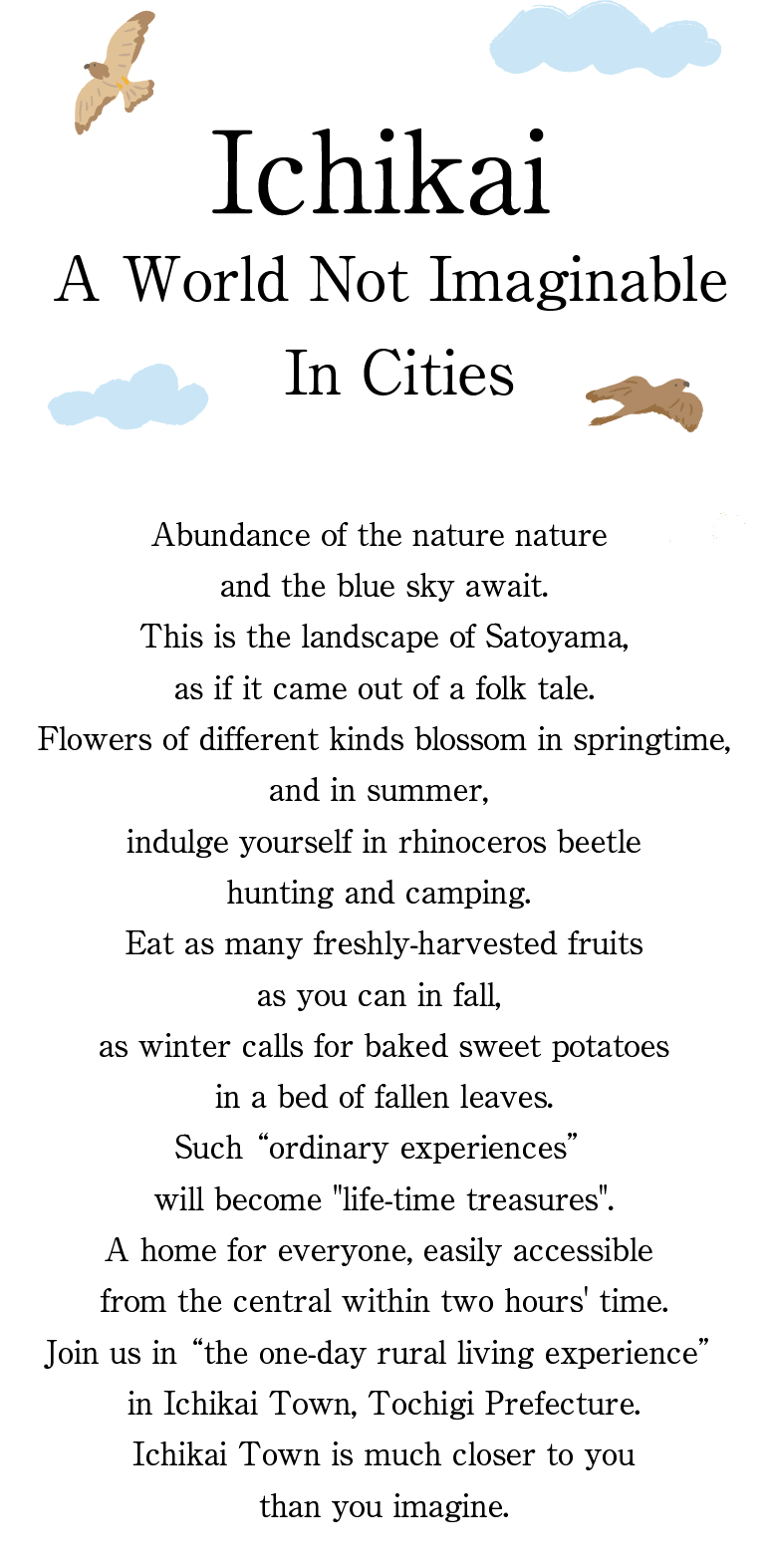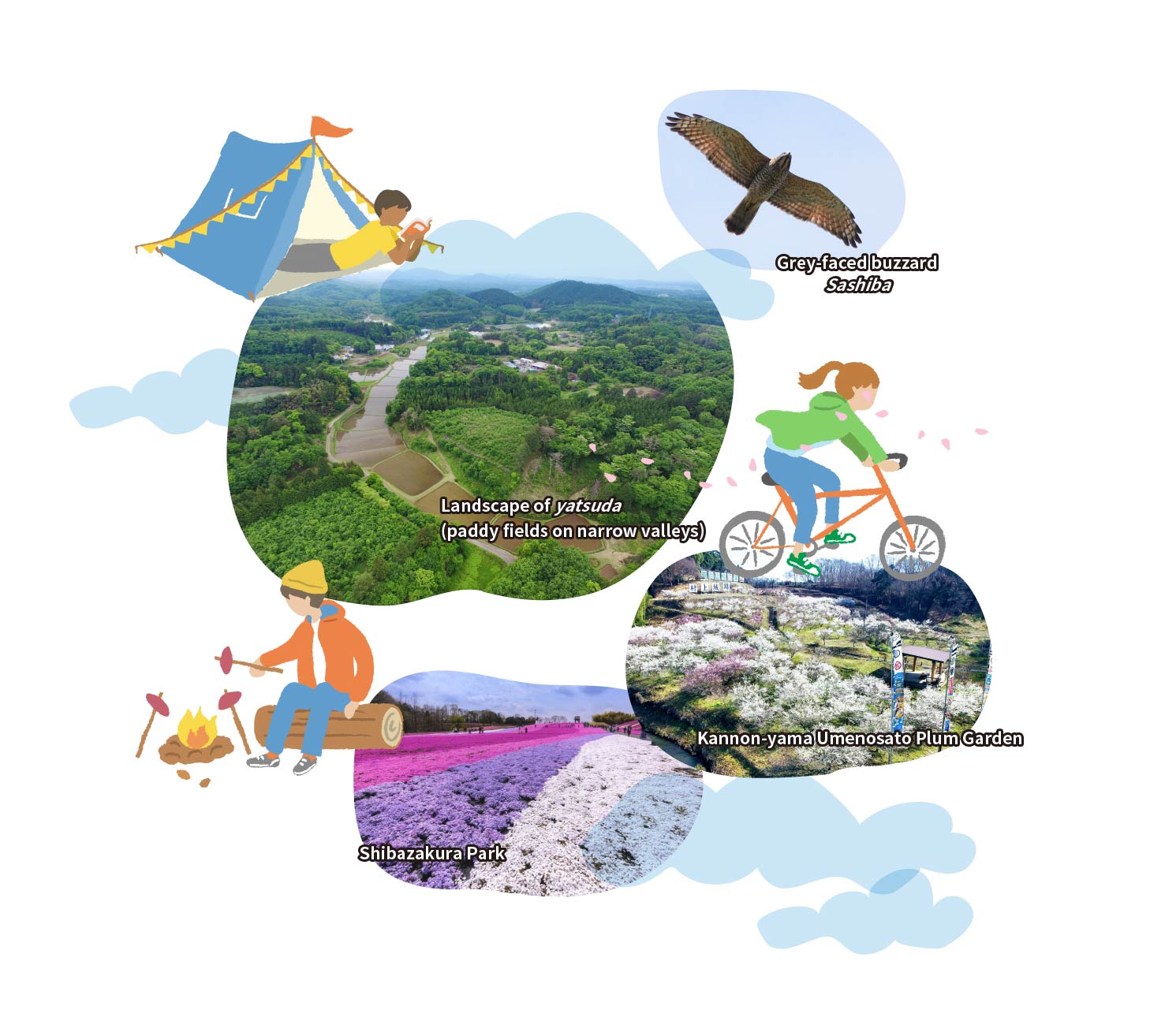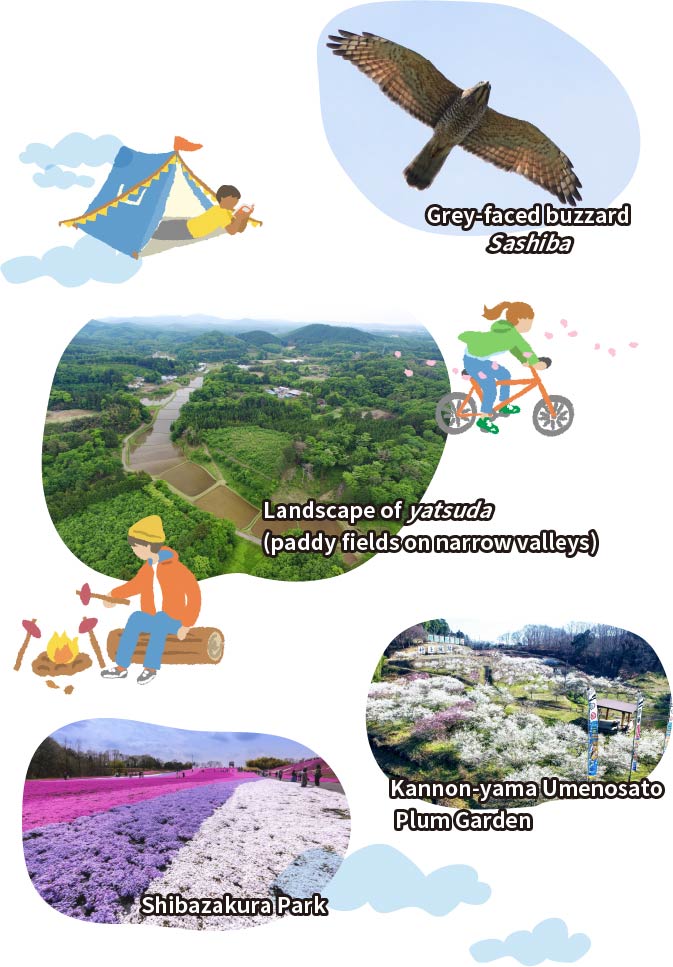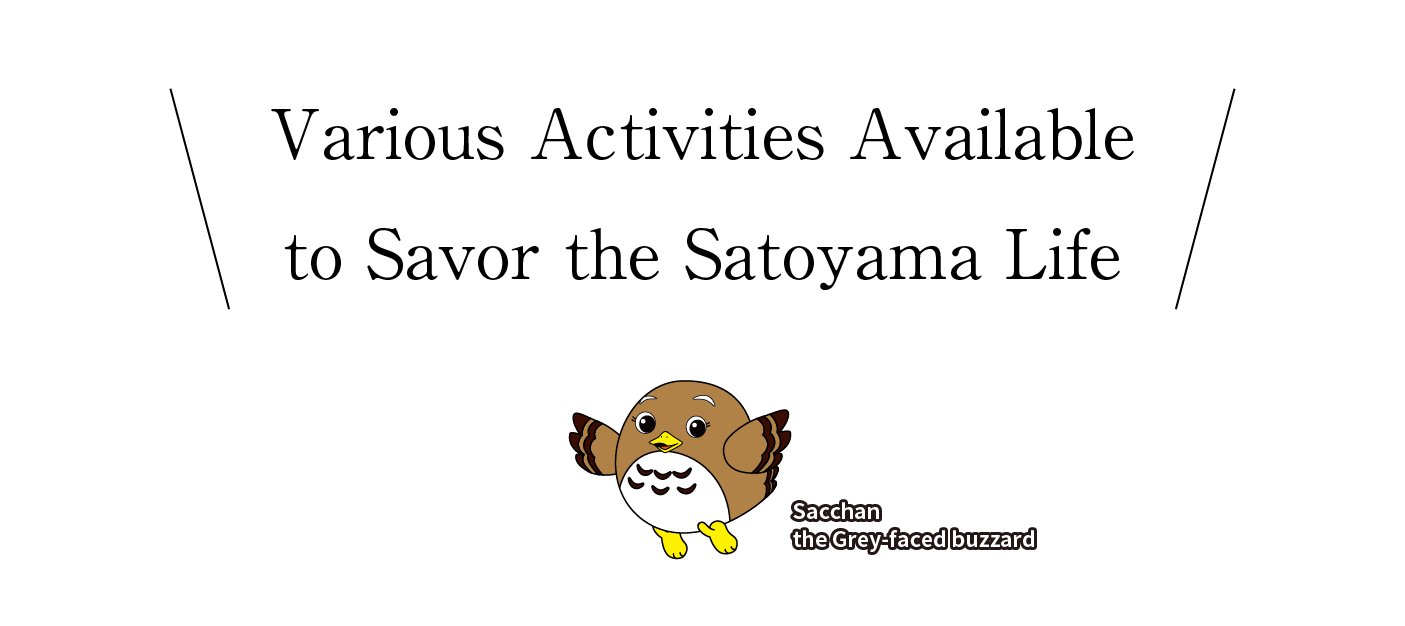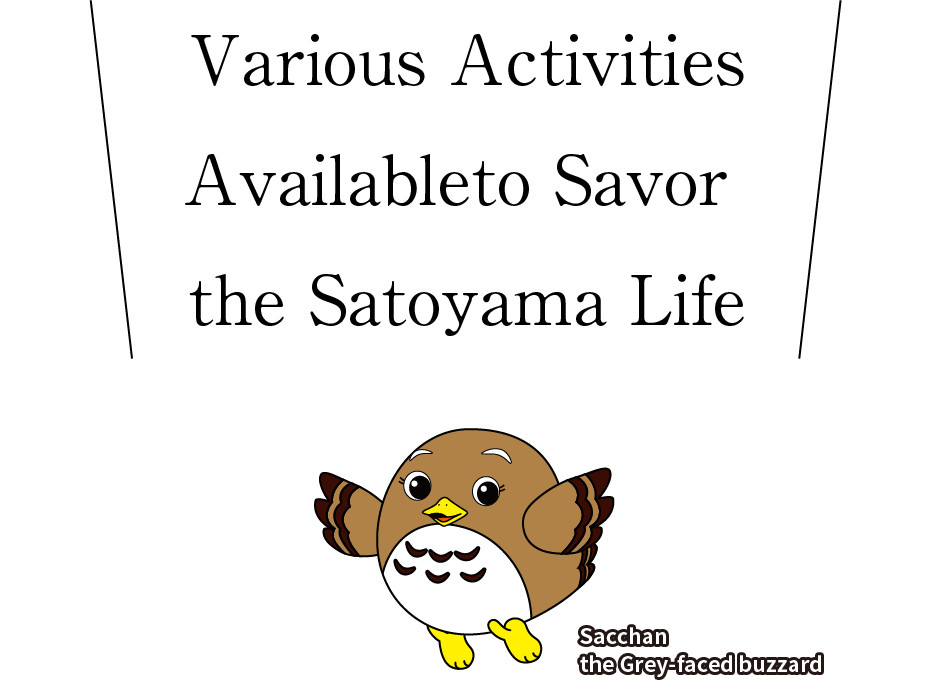 Blessed with the quality soil, water and air, "Ichikai Town" offers a number of nature experiences at the foot of the bountiful Satoyama.
For those interested in taking part in one of the many activities, please contact the respective organizations below.
From kids to adults, even grandpa and grandma. You are invited to share the untouched landscape with everyone with its moving appeal.
List of Organizations Offering Green Tourism Activities